The Appian Way (Latin and Italian: Via Appia) was one of the earliest and strategically most important Roman roads of the ancient republic. It connected Rome to Brindisi, in southeast Italy. Its importance is indicated by its common name, recorded by Statius:[2][3]
Appia longarum… regina viarum
"the Appian Way the queen of the long roads"
The road is named after Appius Claudius Caecus, the Roman censor who began and completed the first section as a military road to the south in 312 BC[4] during the Samnite Wars.
This road became a privileged road for palatial destinations and was a secure road during military exercises.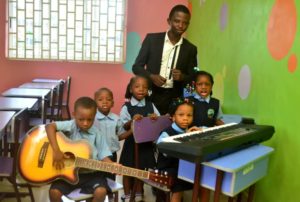 Appian Way Schools believe that with the quality of education, moral aptitude, entrepreneurship/vocational exposure we give our children, we are providing them a privileged way to a more secure future. Even in challenging times when every other person has a degree, we will be providing the winning edge that prepares our children to stand out in the future.
Our logo: Shows every child as a privileged elect on a horse as in ancient times with education providing the light on this beautiful road to a secured future.
Try us today and you will see the difference.